Here's a steak knife I made for myself. Started off as a section of coil spring.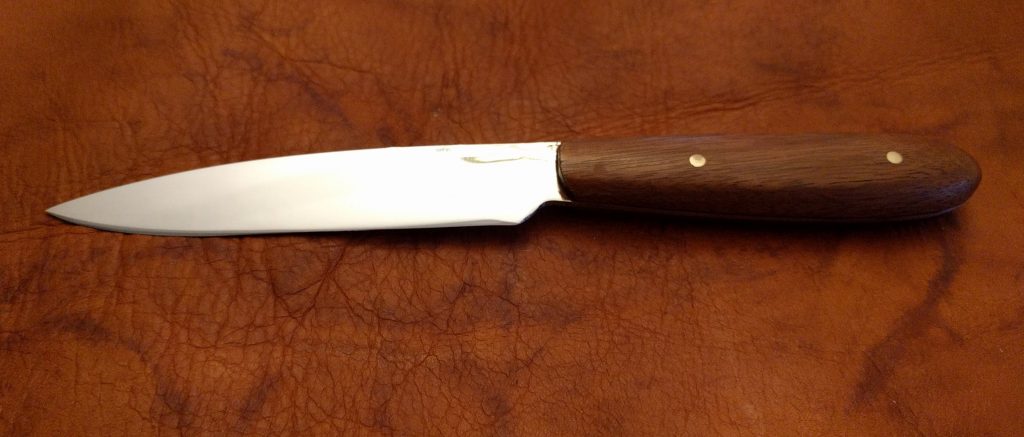 Sharpened on the belt sander and it cuts really nicely. I also buffed it on the same day(s) that I buffed the hunter/skinner blade also posted. Handle is also black walnut (I have a good amount on hand). Handle on this was was coated with shellac, then sanded, before I applied a bit of butcher block treatment to it (a mix of oil and beeswax).
I used it for the first time last night, and it's already a winner.